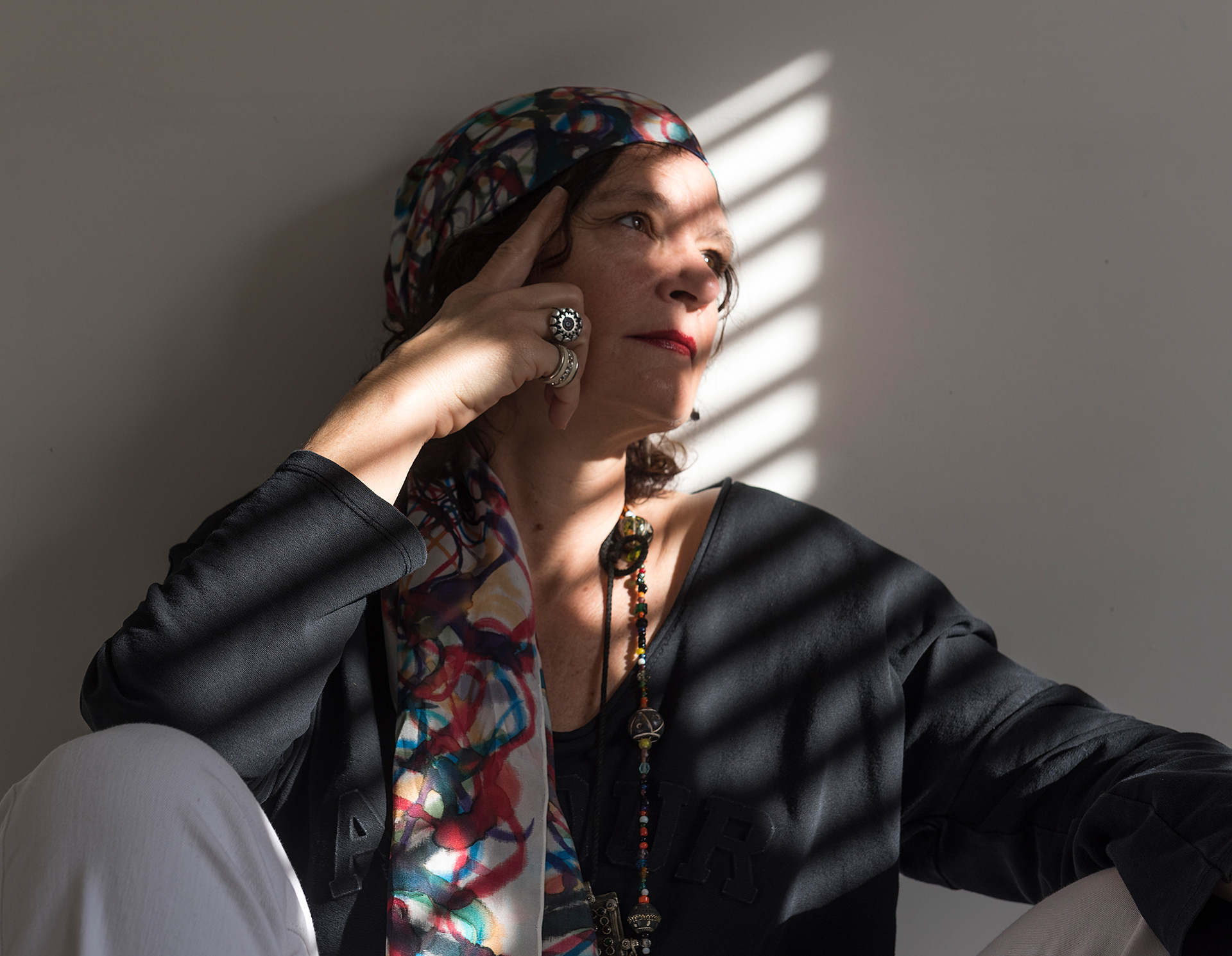 Welcome to my web-page where you can get to know my work as a photographer, textile designer and artist. I am Arlette, born in Holland, Mediterranean by adoption, and nomad by spirit. I live in Spain for more than 30 years. I have a graduate of Fine Arts and a master in Graphic Arts. I love to travel and also lived in England, Brazil and Italy.  I'm able to offer exclusive reports and portraits which are innovative and natural, within a documentary style. To take a photograph is to capture the essence of a physical memory which remains as a moment, an emotion, a feeling or a person. My aim is to catch that spontaneous instant, the emotion behind a glance, a smile or a fleeting un-noticed gesture and to capture these really authentic moments with my camera. Another of my great passions is travel, and I love to get to know other peoples and cultures and to capture these in my photographs.
Within in the textil design I show you the silk I have been painting during the last year. My inspiration for these designs is Africa and the Mediterranean. I love colors and the delicate silk.
At the moment I am living in Valencia, but I move delighted to other places, both inside and outside Spain for work. I speak dutch, german, english, french and spanish. I am learning arabic.
Bienvenidos a mi web en la que podréis conocer mi trabajo como fotógrafa, diseñadora textil y artista.
Soy holandesa de nacimiento, mediterránea de adopción y nómada de corazón. Viajera apasionada, también he vivido en Inglaterra, Brasil e Italia.
Ofrezco reportajes y retratos frescos y sobre todo naturales, con claro enfoque documental.
En mis trabajos considero muy importante el trato directo con el cliente, para poder ofrecerle un servicio cercano y personalizado.
Fotografiar algo es captar su esencia para poder conservar un recuerdo físico que perdure de un momento, una emoción, un sentimiento o una persona. Mi objetivo es captar ese momento espontáneo, la emoción de una mirada, de una sonrisa o de un simple gesto tratando de pasar desapercibida y recoger con mi cámara esas instantáneas que son realmente auténticas.
Otra de mis grandes pasiones son los viajes, me encanta conocer otras gentes y culturas y plasmarlos en mis fotografías.
Además de la fotografía os enseño mis trabajos dentro del diseño textil, especialmente la pintura sobre seda. Mi inspiración es África y el Mediterráneo. Estoy enamorada de los colores y de las telas.
En este momento estoy viviendo en Valencia, pero estaré encantada de viajar tanto fuera como dentro de España. Hablo inglés, francés, alemán, holandés y español. En la actualidad estoy estudiando el árabe.